CALLUP's new Wizard allows Automatic configuration into Operator's network. This is fully secured based on
Amazon.com
web serice.
With CALLUP's SaaS, Operators can now pay with PayPal or credit card for their monthly use according to real usage.
No more buying extra Hardware for pick days
No need to pay extra software license in advace, payment according to usage
Monitor your own App
CALLUP is responsible for availabilty and upgrades.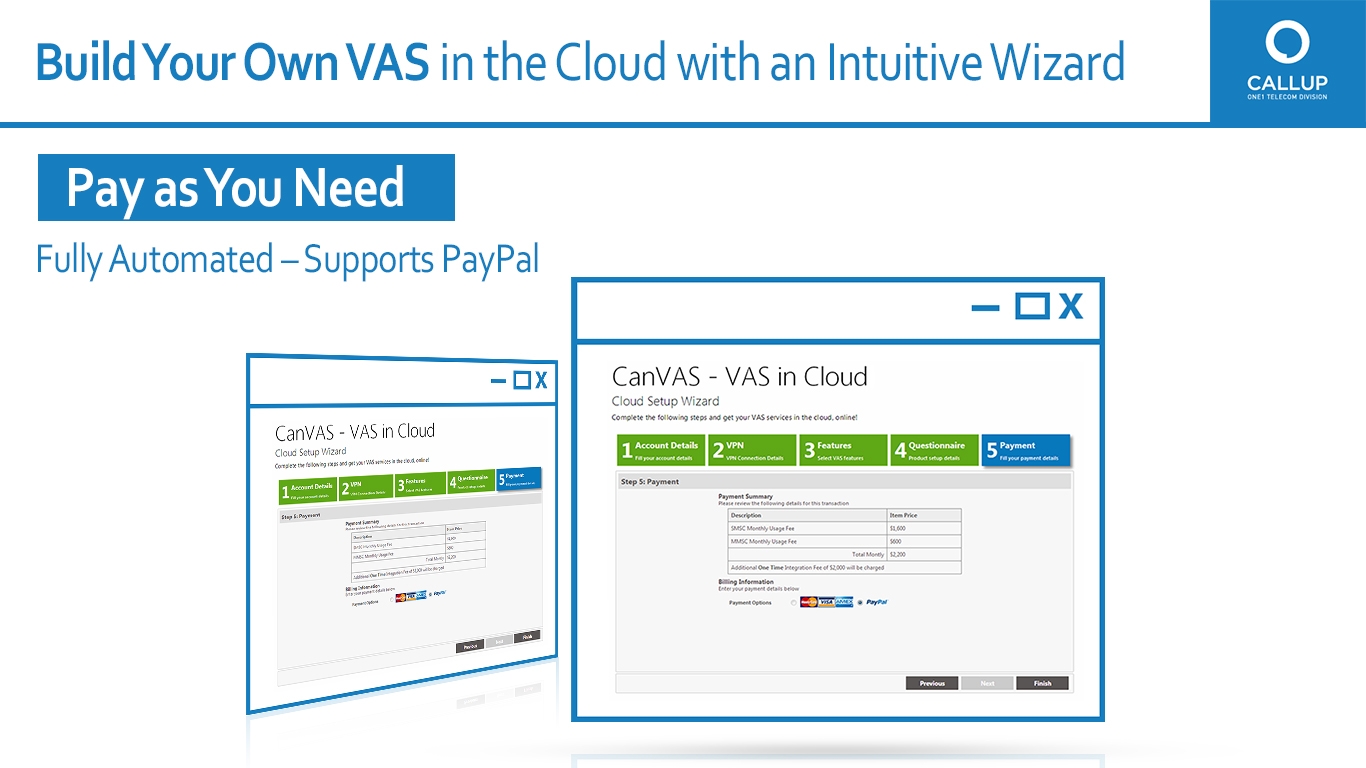 Watch the Wizard video - (make sure volume is high) >